We all know the history that Thunderkitty and Heidi the Riveter have between one another. Wrestling twice before and deadlocked at a win a piece, we were expecting the rubber match this time around. However, feeling a bit intimidated from …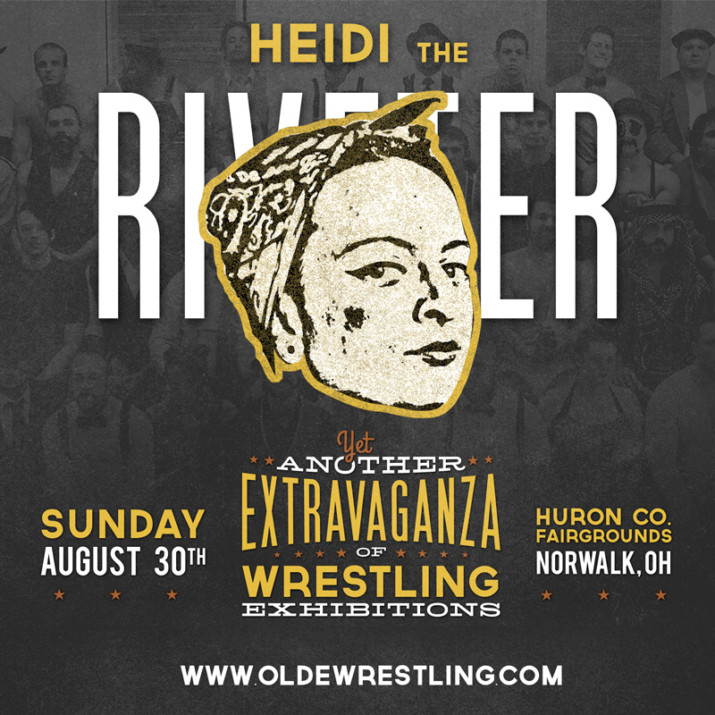 After being pummeled by a certain bearded lady (the real one for that matter), Heidi the Riveter brings her tough neck demeanor to Yet Another Extravaganza on August 30th.
And she's got the track record to prove it. Watch as the toughest wrestler around returns to Yet Another Extravaganza!
9/9