Olde Wrestling is a roarin' 20s themed wrestling show that's sweeping the nation.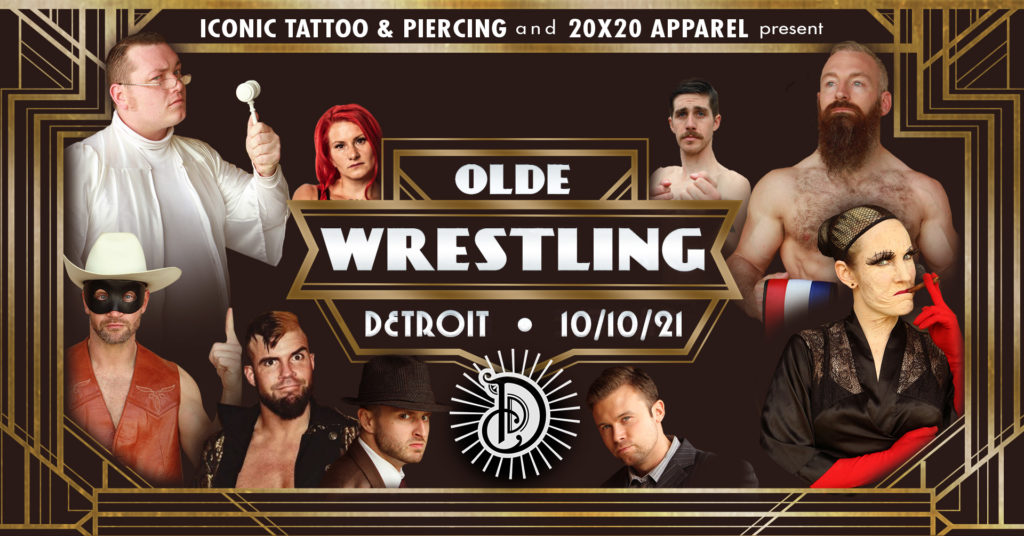 detroit • Sunday, Oct. 10
Location:
Detroit City Distillery's Whiskey • 1000 Maple St, Detroit, MI 48207
Talent appearing:
WORLD CHAMPION Matthew Cross • Judge Hugo Lexington Black • Babe Del Rubio • Gregory Iron • Jody Nation • Marion Fontaine • The Shoeshine Boys • Sen. Sheppard & Rep. Volstead • Dickie • Jacob Brawn • Caleb Stills • Felino Blanco • And Ragtime Rick's Dixieland Jass Band and more!
"Presidents come and go, but the Olde Wrestling show goes on forever."
President William H. Taft