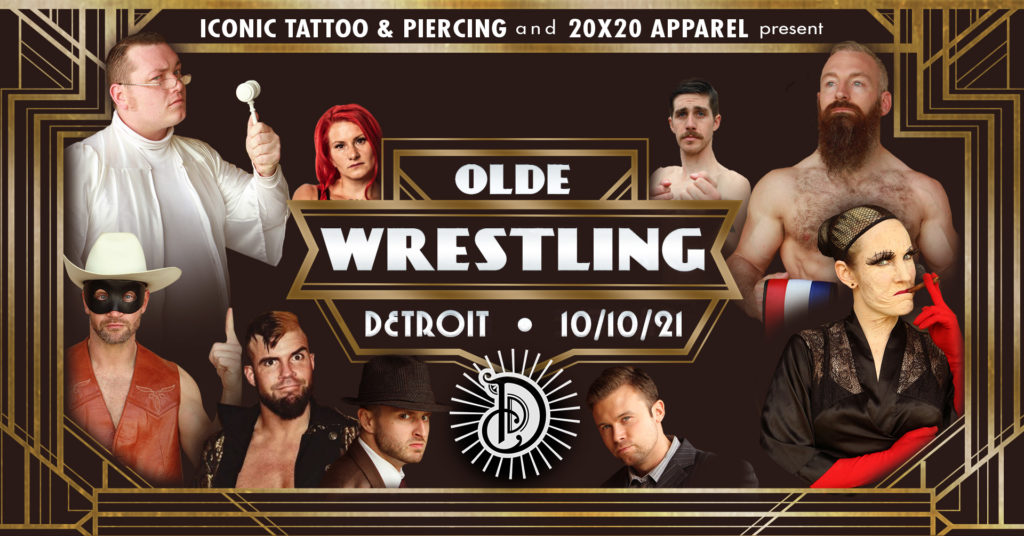 Olde Wrestling returns to Detroit!
Sunday, October 10th
HOW TO ORDER:
1. Click ADD TO CART below. This page will refresh with your ticket in the your cart.
2. Once a ticket is added to your cart, you can adjust the number of tickets you'd like to purchase.
3. When you have all your tickets in your cart, please click the "Checkout with Paypal" button. You can pay with Paypal or your Credit/Debit card.
**All online tickets purchasers receive NO physical ticket. Your name and number of tickets purchased will be at will-call day of the event. Please have an ID ready when entering the event. For any ticketing questions, email us.**
Adult General Admission $15.00


Location:
Detroit City Distillery's Whiskey • 1000 Maple St, Detroit, MI 48207
Talent appearing:
WORLD CHAMPION Matthew Cross • Judge Hugo Lexington Black • Babe Del Rubio • Gregory Iron • Jody Nation • Marion Fontaine • The Shoeshine Boys • Sen. Sheppard & Rep. Volstead • Dickie • Jacob Brawn • Caleb Stills • Felino Blanco • And Ragtime Rick's Dixieland Jass Band and more!